Need a new phone system? Have an Enquiry? Not sure where to start?
Testimonials
We have operated our new commander system for over 12 months now and it has proven to be extremely reliable and a very cost effective solution. Would recommend to anyone looking for a communications platform for a small to mid range business.
The Commander system was considered after having many issues when the NBN was introduced. The staff at Commander NT have been knowledgeable in their delivery and installation along with their contracted installation partner. The system will be a valuable asset to our combined business.
Katherine vet care centre has recently joined the team at commander making our phone system one of the best in Katherine. We are in need of high quality, user friendly system due to high quantity of phone calls made and received, not just locally but interstate. It is essential we keep our client's needs met and keep in contact with them for fast and friendly service providing medical care for their animals. Commander has given us a strong foundation to improve communication between client and veterinarian. We are a business that is open at anytime. Commander is supportive in all areas such as staff training and being available for technical issues, nothing is a problem for the commander team. Commander provides a fast and friendly service. Katherine Vet Care Centre is proud to have the commander name and products support our business here in Katherine.
This product is really awesome!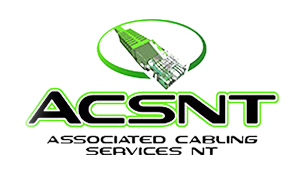 ACSNT is your number one NBN cabling and communications specialist.